Teletrac Navman Automotive are delighted to announce that we have been chosen to partner with Ford Motor Company to provide Stolen Vehicle services on its next generation range of vehicles across Europe.  Starting with the MY22.5 Ford Focus, and quickly moving on to the Ford Mustang Mach-e and other models, the service will be free to opt-in for the first year, with a small subscription payment required in subsequent years.  The Ford SVS program, available through the Ford Pass app ensures that customers' vehicles are monitored 24 hours per day, 365 days per year.  With the ability to offer pre-theft alerts, as soon as the owner informs the Ford SVS team through the app, the team jump in to action, liaising with local police forces and specialist recovery teams to locate and return the vehicle to the owner.  As the feature is Thatcham approved, in many cases simply having it might result in a lower insurance premium! 
Teletrac Navman Automotive have been providing connected stolen vehicle services for over 30 years and are experts in the field of stolen vehicle tracking, relying on its unique Globalwatch system to allow seamless, cross-border collaboration between Teletrac Navman and police forces across Europe and the rest of the world.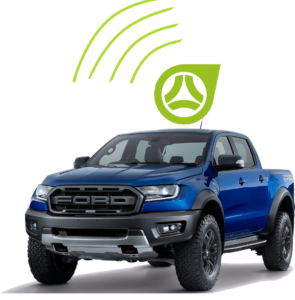 Key OEM Accounts Manager, Earl Angell said "we were delighted to be chosen by Ford Motor company and the program launched in February throughout the UK and Europe. By choosing to add Stolen vehicle services, it shows that Ford take the security of their customers and their cars seriously and whilst we hope that no one ever needs to use the feature, we will be there 24 hours a day, 365 days per year if they do". 
Charles Nolan, Retail Connectivity Solutions Director at Ford added "We know that car theft is a concern for our customers, and we want to give them greater peace of mind when they are away from their vehicles. Ford has worked hard to develop a robust security offering that provides 24 hour support using our connected car technology, initially available with the new Ford Focus & coming soon to Mustang Mach-E and other models.
Ford becomes Teletrac Navman's latest OEM partner, adding to Teletrac Navman's reputation for providing robust, reliable, and secure connected vehicle services such as Stolen Vehicle Tracking, eCall, bCall, Concierge and remote services to global car manufacturers.